App

Wanderer: The Rebirth
Wanderer: The Rebirth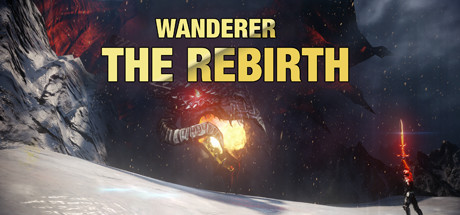 Store | Hub | SteamDB | Site
Developer: Chengdu Wooway Technologies Co., Ltd Publisher: Chengdu Wooway Technologies Co., Ltd
Genre: Action, Adventure, RPG
Languages: English, Simplified Chinese
Tags: Adventure (25), Action (24), RPG (23), VR (5), VR Only (1)
Category: Single-player
Release date: Jan 11, 2017
Price: $6.99
Followers: 800
Peak concurrent players yesterday: 1
YouTube stats: 52 views and 1 comments for videos uploaded last week, 0 new videos uploaded yesterday.

Steam Spy is still in beta, so expect major bugs.
Peak daily concurrent players:
CCU data courtesy of SteamDB. Used with permission.
Hourly concurrent players:
YouTube:
The views data is based on top 50 videos uploaded last week. Actual number of views might be more than the number shown.

The displayed number of videos uploaded yesterday is limited to 50, so if there were more videos uploaded, the number will still show 50.

If the game has commonly used word as its name (like "FEAR" or "Volume") its number of Youtube views might be wrong.
Games similar to this one:
#
Game
Release date

Price

Score rank
(Userscore / Metascore)

Owners

Players

Playtime (Median)

1
NOBUNAGA'S AMBITION: Zenkokuban / 信長の野望・全国版
Jan 24, 2017
$12.99
N/A (N/A)
2,075 ±2,346
1,384 ±1,916
01:38 (01:38)
2
Leona's Tricky Adventures
Nov 11, 2014
$9.99
N/A (N/A)
18,660 ±5,776
1,866 ±1,826
00:23 (00:16)
3
Hands on Deck
Jul 20, 2015
$7.99
N/A (N/A)
11,662 ±4,566
466 ±913
00:02 (00:00)
4
Black Moon Chronicles
Aug 25, 2016
$5.99
N/A (N/A)
6,064 ±3,293
933 ±1,291
00:29 (00:19)
5
Red is Dead
Jul 22, 2016
$1.99
N/A (N/A)
1,384 ±1,916
1,384 ±1,916
21:13 (21:12)
6
Controller Companion
May 4, 2015
$2.99
88% (94%)
96,564 ±13,139
90,966 ±12,752
17:41 (00:01)
7
Heroes of the Seven Seas
Oct 14, 2016
$12.99
N/A (N/A)
4,665 ±2,888
933 ±1,291
00:40 (00:26)
8
Intrude
Aug 1, 2016
$3.99
73% (90%)
1,866 ±1,826
1,866 ±1,826
01:28 (01:52)
9
Bleeding Blocks
Sep 15, 2015
$1.99
N/A (N/A)
6,918 ±4,284
0 ±0
00:00 (00:00)
10
Inferno 2
Jul 29, 2015
$4.99
N/A (N/A)
6,226 ±4,065
2,075 ±2,346
01:57 (01:17)
11
Eterium
Apr 15, 2014
$4.99
N/A (N/A)
7,930 ±3,765
2,332 ±2,042
00:36 (00:47)
12
Dyna Bomb
May 13, 2016
$4.99
N/A (N/A)
2,075 ±2,346
692 ±1,355
00:04 (00:02)
13
StaudSoft's Synthetic World
Feb 9, 2015
$9.99
N/A (N/A)
1,384 ±1,916
692 ±1,355
00:28 (00:14)
14
123 Slaughter Me Street 2
Oct 31, 2016
$14.99
N/A (N/A)
2,799 ±2,237
0 ±0
00:00 (00:00)
15
The Tiny Tale 2
Jan 30, 2015
$6.99
N/A (N/A)
6,226 ±4,065
4,843 ±3,585
03:15 (02:47)
16
Behold!
Oct 26, 2016
$1.99
N/A (N/A)
1,608 ±2,227
1,608 ±2,227
00:08 (00:09)
17
ABRACA - Imagic Games
Mar 31, 2016
$14.99
N/A (N/A)
4,198 ±2,740
466 ±913
01:10 (00:23)
18
Pixel-Warfare: Pro
Sep 20, 2016
$0.99
N/A (N/A)
2,767 ±2,710
2,767 ±2,710
02:45 (02:54)
19
The Girl and the Robot
Aug 17, 2016
$9.99
N/A (N/A)
5,535 ±3,832
2,767 ±2,710
00:33 (00:21)
20
Anthelion
Jul 26, 2016
$14.99
N/A (N/A)
2,332 ±2,042
466 ±913
10:39 (03:33)
21
Surgeon Simulator VR: Meet The Medic
Apr 5, 2016
Free
35% (75%)
258,437 ±21,490
144,146 ±16,052
00:11 (00:03)
22
Haven Moon
Jul 8, 2016
$14.99
29% (71%)
6,531 ±3,417
5,598 ±3,163
03:55 (02:50)
23
Beatbuddy: On Tour
Dec 4, 2015
$6.99
N/A (N/A)
2,767 ±2,710
1,384 ±1,916
00:35 (00:23)
24
A Demon's Game - Episode 1
Feb 9, 2017
$3.99
N/A (N/A)
2,332 ±2,042
466 ±913
00:31 (00:10)
25
Broomball
Jul 26, 2016
Free
N/A (N/A)
26,590 ±6,895
6,064 ±3,293
00:12 (00:04)
26
Parasite
Jan 19, 2016
$4.99
N/A (N/A)
804 ±1,574
0 ±0
00:00 (00:00)
27
Aegis
Oct 6, 2016
$2.99
N/A (N/A)
7,930 ±3,765
0 ±0
00:00 (00:00)
28
Momento Temporis: Light from the Deep
Oct 27, 2016
$4.99
N/A (N/A)
3,732 ±2,583
933 ±1,291
00:22 (00:14)
29
Space Survival
Jun 22, 2016
$0.99
N/A (N/A)
5,131 ±3,029
0 ±0
00:00 (00:00)
30
VRporize - VR FPS
Jul 8, 2016
$2.99
N/A (N/A)
2,075 ±2,346
1,384 ±1,916
01:17 (01:16)
31
Elements: Epic Heroes
Dec 21, 2015
$6.99
N/A (N/A)
7,464 ±3,653
1,399 ±1,581
00:12 (00:04)
32
Zombie Camp: Last Survivor
Apr 17, 2015
$2.99
N/A (N/A)
3,459 ±3,029
1,384 ±1,916
00:05 (00:03)
33
UnSummoning: the Spectral Horde
Dec 21, 2015
$3.99
N/A (N/A)
1,608 ±2,227
804 ±1,574
04:19 (04:19)
34
Alpha Zylon
Jul 15, 2014
$4.99
16% (60%)
7,930 ±3,765
1,866 ±1,826
00:18 (00:22)
35
! That Bastard Is Trying To Steal Our Gold !
Mar 3, 2016
$2.06
N/A (N/A)
6,531 ±3,417
933 ±1,291
00:40 (00:23)
36
ESEA
Jul 8, 2016
Free
13% (56%)
269,166 ±21,931
201,991 ±19,000
07:54 (00:01)
37
UNDEADS
Nov 14, 2016
$2.99
N/A (N/A)
4,843 ±3,585
2,075 ±2,346
03:00 (02:10)
38
PROJECT XINATRA
Aug 8, 2016
$1.99
N/A (N/A)
2,799 ±2,237
0 ±0
00:00 (00:00)
39
Revolt
Jan 26, 2016
$4.99
N/A (N/A)
3,265 ±2,416
466 ±913
02:17 (00:45)
40
Esenthel Engine
Apr 2015
Free
N/A (N/A)
111,492 ±14,117
40,585 ±8,518
00:08 (00:01)
41
Best Buds
Dec 7, 2016
$12.99
N/A (N/A)
2,075 ±2,346
0 ±0
00:00 (00:00)
42
Torsion
Aug 31, 2016
$1.99
N/A (N/A)
2,767 ±2,710
0 ±0
00:00 (00:00)
43
Nordenfelt
Jan 14, 2016
$8.99
N/A (N/A)
4,198 ±2,740
0 ±0
00:00 (00:00)
44
Doomed'n Damned
Jul 13, 2015
$5.99
N/A (N/A)
9,330 ±4,084
1,399 ±1,581
00:03 (00:03)
45
EggK47
Sep 30, 2016
$2.99
N/A (N/A)
2,075 ±2,346
0 ±0
00:00 (00:00)
46
Fighters Unleashed
Dec 27, 2016
$6.99
N/A (N/A)
5,598 ±3,163
0 ±0
00:00 (00:00)
47
Super Cube Smash
Aug 16, 2016
$9.99
N/A (N/A)
2,075 ±2,346
0 ±0
00:00 (00:00)
48
Datswer
Feb 4, 2015
$4.99
N/A (N/A)
3,459 ±3,029
0 ±0
00:00 (00:00)
49
Silicone-2
Jun 3, 2015
$0.99
N/A (N/A)
4,198 ±2,740
0 ±0
00:00 (00:00)
50
Starlord
Nov 13, 2015
$6.99
N/A (N/A)
4,843 ±3,585
692 ±1,355
00:15 (00:07)
51
The Escapist
Sep 15, 2014
$4.99
N/A (N/A)
7,464 ±3,653
1,399 ±1,581
00:07 (00:05)
52
Izeriya
Apr 28, 2016
$0.99
N/A (N/A)
1,608 ±2,227
0 ±0
00:00 (00:00)
53
Zoop! - Hunter's Grimm
Mar 3, 2017
$1.99
N/A (N/A)
1,384 ±1,916
1,384 ±1,916
01:55 (01:55)
54
Spaceforce Homeworld
Feb 19, 2014
$4.99
N/A (N/A)
1,608 ±2,227
0 ±0
00:00 (00:00)
55
Sayaka
Jan 4, 2017
$1.99
N/A (N/A)
1,608 ±2,227
804 ±1,574
00:06 (00:06)
56
The Witch's Yarn
Apr 3, 2014
$9.99
N/A (N/A)
11,662 ±4,566
933 ±1,291
00:10 (00:06)
57
Caffeine
Oct 12, 2015
$19.99
N/A (N/A)
10,263 ±4,283
933 ±1,291
01:22 (00:54)