App

Snow Moto Racing Freedom
Snow Moto Racing Freedom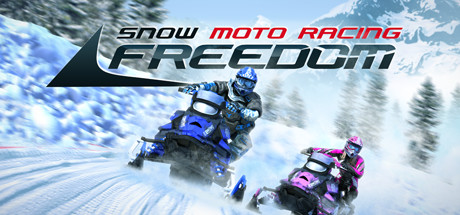 Store | Hub | SteamDB | Site
Developer: Zordix AB Publisher: Zordix AB
Genre: Action, Indie, Racing, Simulation, Sports
Languages: English, French, Italian, German, Spanish, Portuguese-Brazil, Russian
Tags: Racing (35), Sports (34), Indie (33), Action (32), Simulation (32), 4 Player Local (14), Multiplayer (13), Singleplayer (13), Arcade (13), Atmospheric (13)
Category: Single-player, Multi-player, Online Multi-Player, Local Multi-Player, Shared/Split Screen, Steam Achievements, Full controller support
Release date: Apr 11, 2017
Price: $29.99
Metascore: 50%
Followers: 929
Peak concurrent players yesterday: 4
YouTube stats: 44 views and 0 comments for videos uploaded last week, 0 new videos uploaded yesterday.

Steam Spy is still in beta, so expect major bugs.
Peak daily concurrent players:
CCU data courtesy of SteamDB. Used with permission.
Hourly concurrent players:
YouTube:
The views data is based on top 50 videos uploaded last week. Actual number of views might be more than the number shown.

The displayed number of videos uploaded yesterday is limited to 50, so if there were more videos uploaded, the number will still show 50.

If the game has commonly used word as its name (like "FEAR" or "Volume") its number of Youtube views might be wrong.
Games similar to this one:
#
Game
Release date

Price

Score rank
(Userscore / Metascore)

Owners

Players

Playtime (Median)

1
A Long Way Home
May 27, 2016
$1.99
N/A (N/A)
5,753 ±2,399
3,400 ±1,844
02:38 (03:19)
2
Grandpa's Table
May 24, 2016
$4.99
N/A (N/A)
3,549 ±2,315
2,366 ±1,890
05:02 (02:38)
3
7 Wonders: Magical Mystery Tour
Feb 18, 2014
$6.99
N/A (N/A)
36,611 ±6,052
2,354 ±1,534
03:20 (03:48)
4
Delicious - Emily's Message in a Bottle
Dec 10, 2016
$12.99
N/A (N/A)
1,569 ±1,253
785 ±886
23:35 (23:35)
5
Demonheart
Mar 24, 2017
$19.99
97% (97%)
1,569 ±1,253
1,308 ±1,143
06:41 (08:40)
6
PICO PARK
Apr 27, 2016
$4.99
N/A (N/A)
1,046 ±1,023
785 ±886
01:33 (01:33)
7
Cryste: the Faith of Fire Vol.1
May 17, 2017
$14.99
82% (92%)
2,354 ±1,534
1,831 ±1,353
03:53 (05:32)
8
Volleyball Unbound - Pro Beach Volleyball
Dec 16, 2016
$14.99
N/A (N/A)
1,577 ±1,543
1,577 ±1,543
00:56 (01:16)
9
Infinite Air with Mark McMorris
Oct 24, 2016
$29.99
64% (87%)
4,184 ±2,046
3,661 ±1,914
27:13 (07:25)
10
Orbital X
Aug 18, 2016
$2.99
N/A (N/A)
3,400 ±1,844
2,877 ±1,696
02:11 (02:14)
11
Drunk On Nectar
Nov 16, 2016
$14.99
N/A (N/A)
1,308 ±1,143
1,308 ±1,143
00:55 (00:50)
12
The Wisbey Mystery
Jan 18, 2017
$1.99
N/A (N/A)
2,354 ±1,534
1,569 ±1,253
02:36 (02:48)
13
Chernobyl VR Project
Sep 26, 2016
$9.99
N/A (N/A)
1,831 ±1,353
785 ±886
00:50 (00:49)
14
Book Of Merlin
Jul 22, 2016
$2.99
N/A (N/A)
1,569 ±1,253
1,569 ±1,253
00:25 (00:33)
15
Smackitball
Feb 27, 2017
Free
N/A (N/A)
4,707 ±2,170
1,308 ±1,143
00:08 (00:06)
16
Infinite Game Works Episode 0
Jun 10, 2014
$12.99
N/A (N/A)
1,046 ±1,023
785 ±886
01:58 (01:58)
17
DRIFT 84
Jul 14, 2015
$2.99
N/A (N/A)
1,569 ±1,253
1,308 ±1,143
00:36 (00:58)