Energia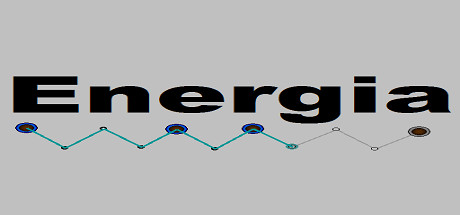 Store | Hub | SteamDB
Developer: Mark Sowders Publisher: Mark Sowders
Genre: Action, Casual, Indie, Strategy
Languages: English
Tags: Casual (22), Action (21), Indie (21), Strategy (20)
Category: Single-player
Release date: Feb 27, 2017
Price: $1.99
Owners: 1,654 ± 1,321
Followers: 169
YouTube stats: 79,830 views and 775 comments for videos uploaded last week, 6 new videos uploaded yesterday.

Steam Spy is still in beta, so expect major bugs.
Peak daily concurrent players:
CCU data courtesy of SteamDB. Used with permission.
Hourly concurrent players:
YouTube:
The views data is based on top 50 videos uploaded last week. Actual number of views might be more than the number shown.

The displayed number of videos uploaded yesterday is limited to 50, so if there were more videos uploaded, the number will still show 50.

If the game has commonly used word as its name (like "FEAR" or "Volume") its number of Youtube views might be wrong.
Games similar to this one:
#
Game
Release date

Price

Score rank
(Userscore / Metascore)

Owners

Players

Playtime (Median)

1
Monstro: Battle Tactics
Dec 3, 2015
$5.99
N/A (N/A)
4,963 ±2,288
3,584 ±1,944
03:03 (03:32)
2
Sector Six
May 1, 2016
$9.99
N/A (N/A)
3,309 ±1,868
1,930 ±1,427
04:44 (05:14)
3
Blockships
Sep 2, 2016
$6.99
N/A (N/A)
1,503 ±2,081
752 ±1,472
00:01 (00:01)
4
StandPoint
Mar 5, 2015
$9.99
N/A (N/A)
2,024 ±1,771
810 ±1,120
00:19 (00:14)
5
Wanderer of Teandria
Sep 26, 2017
$4.99
N/A (N/A)
1,103 ±1,078
276 ±539
04:30 (01:30)
6
Fragmental
Feb 29, 2016
$14.99
N/A (N/A)
810 ±1,120
810 ±1,120
01:27 (01:27)
7
Farm Frenzy Collection
Aug 21, 2015
$19.99
N/A (N/A)
6,066 ±2,530
4,687 ±2,224
68:09 (145:17)
8
Blockpocalypse
Oct 5, 2016
$14.99
N/A (N/A)
1,619 ±1,584
810 ±1,120
00:05 (00:04)
9
Ghost in the Machine
Apr 22, 2015
$4.99
N/A (N/A)
3,584 ±1,944
0 ±0
00:00 (00:00)
10
Adventure Apes and the Mayan Mystery
Jul 15, 2016
$2.99
N/A (N/A)
6,342 ±2,586
4,136 ±2,089
02:56 (03:01)
11
Ensign-1
Nov 13, 2014
$1.99
N/A (N/A)
11,856 ±3,537
2,481 ±1,618
00:17 (00:09)
12
RefRain - prism memories -
May 12, 2016
$14.99
N/A (N/A)
1,930 ±1,427
1,930 ±1,427
01:37 (01:37)
13
Captain Kaon
Apr 14, 2017
$6.99
N/A (N/A)
5,514 ±2,412
3,860 ±2,018
03:12 (03:54)
14
Legena: Union Tides
Oct 8, 2015
$3.99
N/A (N/A)
11,029 ±3,411
276 ±539
00:01 (00:00)
15
Gamma Bros 1.5
May 26, 2016
$4.99
N/A (N/A)
7,720 ±2,854
1,654 ±1,321
00:13 (00:20)
16
Perfect Universe - Play with Gravity
Feb 26, 2016
$9.99
N/A (N/A)
35,292 ±6,102
4,687 ±2,224
00:16 (00:09)
17
Pinkman
Jan 16, 2017
$0.99
99% (99%)
4,411 ±2,157
2,206 ±1,525
02:43 (02:38)
18
IronWolf VR
Mar 13, 2017
$19.99
99% (98%)
7,720 ±2,854
7,169 ±2,750
01:47 (01:22)
19
Trouble Witches Origin - Episode1 Daughters of Amalgam -
Nov 21, 2016
$9.99
95% (96%)
4,411 ±2,157
3,309 ±1,868
02:25 (01:36)
20
Heirs And Graces
Sep 2, 2016
$19.99
N/A (N/A)
1,103 ±1,078
827 ±934
20:16 (20:06)
21
Rivalry
Jan 22, 2016
$2.99
95% (96%)
3,309 ±1,868
3,309 ±1,868
04:36 (05:05)
22
Megatect
Nov 4, 2015
$7.99
N/A (N/A)
2,206 ±1,525
1,379 ±1,206
05:18 (07:28)
23
LOST ORBIT
May 12, 2015
$11.99
N/A (N/A/72%)
752 ±1,472
752 ±1,472
11:24 (11:24)
24
Koi Musubi
Jan 30, 2017
$10.99
85% (93%)
3,643 ±2,377
2,429 ±1,940
03:56 (05:34)
25
This World Unknown
Sep 2, 2016
$7.99
N/A (N/A)
3,860 ±2,018
276 ±539
25:35 (08:31)
26
Deisim
Dec 19, 2016
$7.99
81% (92%)
3,860 ±2,018
3,584 ±1,944
00:58 (00:59)
27
Ossuary
May 27, 2015
$9.99
N/A (N/A)
1,103 ±1,078
551 ±762
01:31 (00:37)
28
Semispheres
Feb 14, 2017
$9.99
N/A (N/A)
1,654 ±1,321
1,654 ±1,321
01:50 (02:20)
29
AIRHEART - Tales of broken Wings
Oct 13, 2016
$14.99
N/A (N/A)
810 ±1,120
810 ±1,120
00:36 (00:36)
30
The Song of Seven : Overture
May 17, 2016
$7.99
N/A (N/A)
1,379 ±1,206
551 ±762
01:38 (01:05)
31
Hover Cubes: Arena
May 2, 2016
$14.99
N/A (N/A)
1,214 ±1,372
810 ±1,120
00:13 (00:12)
32
Geo
Jan 31, 2017
$8.99
N/A (N/A)
752 ±1,472
752 ±1,472
77:55 (77:55)
33
Armed Against the Undead
Jun 17, 2016
$19.99
N/A (N/A)
1,214 ±1,372
1,214 ±1,372
00:16 (00:21)
34
BasementVR
Dec 19, 2016
Free
N/A (N/A)
10,202 ±3,281
4,687 ±2,224
00:45 (00:08)
35
Blade Ballet
Aug 9, 2016
$14.99
N/A (N/A)
8,547 ±3,003
6,617 ±2,642
05:27 (01:36)
36
Serial Cleaner
Jul 14, 2017
$14.99
61% (86%/66%)
24,815 ±5,117
6,617 ±2,642
02:21 (01:22)
37
Runbow
Nov 18, 2016
$14.99
N/A (N/A)
3,860 ±2,018
3,033 ±1,789
01:51 (02:16)
38
Stellar Interface
Nov 21, 2016
$12.99
N/A (N/A)
4,136 ±2,089
1,654 ±1,321
09:16 (08:30)
39
WALLSLIDE
Jul 14, 2016
$1.99
N/A (N/A)
45,493 ±6,928
43,563 ±6,780
03:29 (03:30)
40
Protonwar
Jul 5, 2016
$14.99
N/A (N/A)
3,238 ±2,241
2,833 ±2,096
05:16 (06:28)
41
Boogeyman 2
Feb 7, 2017
$4.99
51% (82%)
11,856 ±3,537
4,411 ±2,157
00:52 (01:13)
42
Super Arcade Football
Apr 4, 2016
$9.99
48% (81%)
3,860 ±2,018
3,584 ±1,944
01:36 (01:00)
43
Super Sky Arena
Oct 5, 2015
$14.99
N/A (N/A)
2,206 ±1,525
1,930 ±1,427
01:50 (02:56)
44
VR Monster Awakens
Dec 22, 2016
$12.99
N/A (N/A)
1,379 ±1,206
1,103 ±1,078
02:37 (02:01)
45
FrightShow Fighter
Nov 14, 2016
$9.99
N/A (N/A)
4,136 ±2,089
276 ±539
00:07 (00:02)
46
Kodon
Jun 3, 2016
$19.99
46% (80%)
2,757 ±1,705
2,481 ±1,618
00:48 (00:42)
47
Fist of Physics
Dec 14, 2016
$9.99
N/A (N/A)
1,930 ±1,427
1,654 ±1,321
00:11 (00:12)
48
Alchemist's Awakening
Mar 21, 2016
$15.99
36% (75%)
6,617 ±2,642
5,790 ±2,471
04:31 (02:10)
49
Robot City Stadium
Dec 21, 2016
$9.99
N/A (N/A)
810 ±1,120
810 ±1,120
01:18 (01:17)
50
Wayward Terran Frontier: Zero Falls
Feb 11, 2016
$29.99
34% (74%)
4,411 ±2,157
3,033 ±1,789
24:24 (31:24)
51
Redswood VR
Aug 18, 2016
$3.99
N/A (N/A)
810 ±1,120
405 ±792
00:49 (00:24)
52
Altitude0: Lower & Faster
Sep 2014
$18.99
29% (71%)
3,860 ±2,018
3,860 ±2,018
09:55 (05:29)
53
Neptune: Arena FPS
Oct 20, 2017
$4.99
N/A (N/A)
810 ±1,120
810 ±1,120
05:37 (05:36)
54
Agricola: All Creatures Big and Small
Feb 14, 2017
$9.99
N/A (N/A)
810 ±1,120
405 ±792
23:39 (11:49)
55
VROOM: Galleon
Oct 27, 2015
$6.99
N/A (N/A)
752 ±1,472
752 ±1,472
00:57 (00:57)
56
Black Home
Aug 7, 2015
$0.99
N/A (N/A)
6,066 ±2,530
3,860 ±2,018
04:07 (04:37)
57
Filthy Lucre
Dec 11, 2016
$12.99
N/A (N/A)
2,481 ±1,618
1,930 ±1,427
03:00 (03:16)
58
Dark Days
Jun 3, 2016
$2.99
N/A (N/A)
3,033 ±1,789
551 ±762
01:00 (00:39)
59
SugarMill
Dec 15, 2016
$14.99
N/A (N/A)
752 ±1,472
752 ±1,472
02:38 (02:38)
60
Drop Hunt - Adventure Puzzle
Feb 23, 2017
$0.49
N/A (N/A)
131,517 ±11,779
117,731 ±11,145
03:39 (03:30)
61
Scraps: Modular Vehicle Combat
Jul 7, 2015
$14.99
28% (70%)
8,272 ±2,954
4,411 ±2,157
06:39 (05:20)
62
Pixel Puzzles 2: RADical ROACH
Aug 12, 2016
$1.99
N/A (N/A)
20,403 ±4,640
15,716 ±4,072
06:16 (04:54)
63
Crest - an indirect god sim
Apr 23, 2015
$10.99
26% (69%)
6,066 ±2,530
5,514 ±2,412
01:25 (00:57)
64
Emerge: Cities of the Apocalypse
Apr 27, 2016
$2.79
25% (68%)
3,584 ±1,944
3,309 ±1,868
20:52 (16:07)
65
Super Treasure Arena
Sep 15, 2016
$7.99
N/A (N/A)
1,654 ±1,321
827 ±934
01:17 (01:17)
66
The Challenge
Oct 7, 2016
$10.99
N/A (N/A)
7,720 ±2,854
5,790 ±2,471
03:09 (03:21)
67
ENYO Arcade
Nov 9, 2015
$4.99
N/A (N/A)
2,757 ±1,705
1,103 ±1,078
00:48 (00:44)
68
RC Simulation 2.0
Nov 24, 2015
$14.99
19% (63%)
5,514 ±2,412
5,514 ±2,412
02:56 (01:11)
69
Ancient Go
May 30, 2017
$4.99
N/A (N/A)
3,238 ±2,241
2,833 ±2,096
02:16 (03:04)
70
Slybots: Frantic Zone
Jan 18, 2016
$6.99
N/A (N/A/65%)
1,103 ±1,078
827 ±934
02:24 (01:49)
71
Sign Motion
Oct 24, 2014
$9.99
17% (61%)
2,481 ±1,618
1,930 ±1,427
01:30 (02:09)
72
Dynamite Alex
Sep 8, 2016
$0.99
N/A (N/A)
6,617 ±2,642
6,066 ±2,530
02:25 (02:32)
73
Sunset Rangers
Nov 28, 2016
$14.99
13% (57%)
13,786 ±3,814
2,757 ±1,705
01:32 (00:59)
74
Jumpdrive
May 12, 2014
$9.99
11% (54%)
3,584 ±1,944
3,309 ±1,868
04:36 (01:42)
75
A Mass of Dead
Jul 15, 2015
$4.99
N/A (N/A)
2,206 ±1,525
1,103 ±1,078
01:18 (01:14)
76
Riding Out
May 25, 2016
$19.99
11% (53%)
1,379 ±1,206
1,103 ±1,078
01:18 (01:07)
77
Gravity Core - Braintwisting Space Odyssey
Jul 1, 2015
$9.99
N/A (N/A)
1,619 ±1,584
1,214 ±1,372
04:52 (05:23)
78
Super Puzzle Sisters
Oct 17, 2016
$7.99
N/A (N/A)
752 ±1,472
752 ±1,472
00:44 (00:44)
79
StreetCraft
Sep 29, 2016
$4.99
N/A (N/A)
752 ±1,472
752 ±1,472
00:43 (00:43)
80
Undeadz!
Sep 25, 2015
$0.99
6% (45%)
1,619 ±1,584
1,619 ±1,584
00:09 (00:13)
81
LSDriver
Jan 3, 2017
$0.99
N/A (N/A)
4,136 ±2,089
3,033 ±1,789
01:41 (02:13)
82
Deliverance
Aug 31, 2015
$4.99
N/A (N/A)
827 ±934
276 ±539
00:28 (00:09)
83
OBCIDIAN LEGACY
Jan 31, 2017
$15.99
N/A (N/A)
810 ±1,120
810 ±1,120
00:32 (00:31)
84
Final Strike
Jun 23, 2016
$9.99
N/A (N/A)
1,654 ±1,321
1,379 ±1,206
00:17 (00:14)
85
Hacker Evolution IMMERSION
Jul 29, 2016
$19.99
N/A (N/A)
810 ±1,120
0 ±0
00:00 (00:00)
86
Toy Wars Invasion
May 28, 2015
$11.99
N/A (N/A)
1,379 ±1,206
827 ±934
02:44 (01:40)
87
Table Tennis VR
Jul 6, 2016
$4.99
N/A (N/A)
810 ±1,120
405 ±792
00:15 (00:07)
88
Undead vs Plants
Feb 25, 2016
$6.99
N/A (N/A)
15,440 ±4,036
827 ±934
00:04 (00:03)