App

Ninja Avenger Dragon Blade
Ninja Avenger Dragon Blade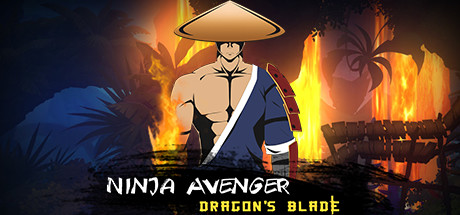 Store | Hub | SteamDB | Site
Developer: Meow Studios Publisher: Meow Studios
Genre: Violent, Gore, Action, Adventure, Indie, RPG
Languages: English
Tags: Action (33), Adventure (33), Indie (32), Gore (31), Violent (31), RPG (30), Ninja (12), Great Soundtrack (12), Hack and Slash (12), War (11), Assassin (11), Score Attack (11), Visual Novel (11), Casual (11), Dragons (11), Survival (11), Stealth (11), Mystery (11), Retro (11), Singleplayer (11)
Category: Single-player, Steam Trading Cards, Steam Workshop
Release date: Mar 17, 2017
Free
Peak concurrent players yesterday: 1
YouTube stats: 91 views and 0 comments for videos uploaded last week, 0 new videos uploaded yesterday.

Steam Spy is still in beta, so expect major bugs.
Peak daily concurrent players:
CCU data courtesy of SteamDB. Used with permission.
Hourly concurrent players:
YouTube:
The views data is based on top 50 videos uploaded last week. Actual number of views might be more than the number shown.

The displayed number of videos uploaded yesterday is limited to 50, so if there were more videos uploaded, the number will still show 50.

If the game has commonly used word as its name (like "FEAR" or "Volume") its number of Youtube views might be wrong.
Games similar to this one:
#
Game
Release date

Price

Score rank
(Userscore / Metascore)

Owners

Players

Playtime (Median)

1
Gunmetal Arcadia Zero
Nov 15, 2016
$5.99
N/A (N/A)
61,381 ±7,224
4,893 ±2,039
00:39 (00:23)
2
Disney Infinity 2.0: Gold Edition
Dec 9, 2016
$29.99
N/A (N/A)
7,339 ±2,498
2,002 ±1,304
04:51 (04:17)
3
The World Named Fred
Feb 27, 2015
$3.99
N/A (N/A)
5,115 ±2,085
1,112 ±972
00:59 (01:29)
4

[email protected]

Feb 9, 2017
$14.99
N/A (N/A/66%)
2,002 ±1,304
1,334 ±1,065
03:29 (03:24)
5
Lunar Stone - Origin of Blood
Nov 18, 2016
$14.99
N/A (N/A)
715 ±1,399
715 ±1,399
00:04 (00:04)
6
The Last Sniper VR
Aug 3, 2016
$9.99
32% (72%)
10,230 ±2,949
9,118 ±2,784
02:14 (00:48)
7
Xenon Valkyrie
Feb 3, 2017
$9.99
N/A (N/A)
2,669 ±1,506
2,669 ±1,506
04:33 (01:57)
8
EPCH
May 17, 2016
$14.99
N/A (N/A)
1,112 ±972
667 ±753
04:18 (04:17)
9
Viktaram
Dec 1, 2016
$0.99
N/A (N/A)
2,891 ±1,568
1,557 ±1,150
01:33 (01:16)
10
Horror in the Asylum
Feb 1, 2016
$4.99
N/A (N/A)
2,669 ±1,506
1,779 ±1,230
02:19 (03:07)
11
Endica VII The Dream King
Jan 13, 2016
$4.99
N/A (N/A)
3,336 ±1,684
1,557 ±1,150
00:21 (00:31)