BlackEye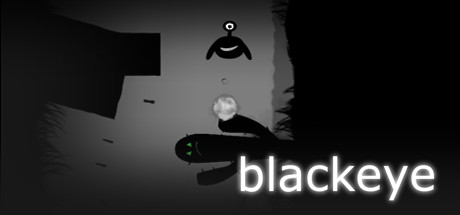 Store | Hub | SteamDB | Site
Developer: Dnovel Publisher: Dnovel
Genre: Action, Adventure, Casual, Indie
Languages: English, French, Italian, German, Spanish, Arabic, Bulgarian, Portuguese-Brazil, Hungarian, Greek, Danish, Traditional Chinese, Simplified Chinese, Korean, Dutch, Norwegian, Polish, Portuguese, Romanian, Russian, Thai, Turkish, Ukrainian, Finnish, Czech, Swedish, Japanese
Tags: Adventure (31), Casual (31), Action (31), Indie (31), Puzzle-Platformer (11), Platformer (11), 2D (11), Arcade (10), Side Scroller (10), Funny (10), Shooter (10)
Category: Single-player, Partial Controller Support
Release date: Aug 9, 2017 (previously in Early Access)
Price: $1.99
Owners: 597 ± 1,168
Followers: 245
Peak concurrent players yesterday: 1
YouTube stats: 471 views and 70 comments for videos uploaded last week, 3 new videos uploaded yesterday.

Steam Spy is still in beta, so expect major bugs.
Peak daily concurrent players:
CCU data courtesy of SteamDB. Used with permission.
Hourly concurrent players:
YouTube:
The views data is based on top 50 videos uploaded last week. Actual number of views might be more than the number shown.

The displayed number of videos uploaded yesterday is limited to 50, so if there were more videos uploaded, the number will still show 50.

If the game has commonly used word as its name (like "FEAR" or "Volume") its number of Youtube views might be wrong.
Games similar to this one:
#
Game
Release date

Price

Score rank
(Userscore / Metascore)

Owners

Players

Playtime (Median)

1
Delicious - Emily's Message in a Bottle
Dec 10, 2016
$12.99
N/A (N/A)
3,066 ±1,498
2,683 ±1,401
13:50 (15:58)
2
Astro Duel
Feb 22, 2016
$9.99
N/A (N/A)
1,533 ±1,059
1,533 ±1,059
01:37 (02:03)
3
Darwin's Demons
Feb 13, 2017
$4.99
N/A (N/A)
575 ±648
383 ±529
00:53 (00:35)
4
RefRain - prism memories -
May 12, 2016
$14.99
N/A (N/A)
3,148 ±1,857
2,290 ±1,583
02:45 (03:08)
5
The Crow's Eye
Mar 20, 2017
$9.99
N/A (N/A/65%)
1,342 ±991
575 ±648
00:42 (00:34)
6
Corinne Cross's Dead & Breakfast
Aug 18, 2016
$4.99
100% (100%)
1,431 ±1,252
859 ±969
02:59 (03:10)
7
Dick Wilde
Mar 29, 2017
$19.99
N/A (N/A)
597 ±1,168
597 ±1,168
00:09 (00:09)
8
A Midsummer Night's Choice
Aug 25, 2016
$6.99
N/A (N/A)
1,342 ±991
1,342 ±991
03:35 (03:47)
9
Splody
Mar 21, 2017
$6.99
N/A (N/A)
1,717 ±1,371
1,145 ±1,119
00:38 (00:47)
10
Recursed
Sep 30, 2016
$7.99
100% (100%)
2,003 ±1,481
1,717 ±1,371
02:07 (02:27)
11
Crimson Gray
Jul 14, 2017
$9.99
N/A (N/A)
572 ±791
572 ±791
00:21 (00:21)
12
Take Command - 2nd Manassas
Oct 28, 2016
$9.99
N/A (N/A)
1,533 ±1,059
1,342 ±991
04:14 (06:44)
13
CAFE 0 ~The Sleeping Beast~
Nov 11, 2016
$21.99
N/A (N/A)
958 ±837
575 ±648
03:42 (03:16)
14
We Slay Monsters
Jun 21, 2017
$13.99
N/A (N/A)
2,491 ±1,350
1,916 ±1,184
03:26 (03:47)
15
Bounce
Nov 30, 2016
$14.99
N/A (N/A)
1,725 ±1,123
1,342 ±991
00:35 (00:44)
16
Farm Frenzy Collection
Aug 21, 2015
$19.99
N/A (N/A)
3,066 ±1,498
2,875 ±1,450
13:01 (13:56)
17
Operation Warcade VR
Aug 4, 2017
$19.99
N/A (N/A)
2,875 ±1,450
2,108 ±1,242
00:28 (00:24)
18
Golden Krone Hotel
Oct 25, 2016
$4.99
N/A (N/A)
767 ±749
575 ±648
00:41 (00:35)
19
Little Red Lie
Jul 7, 2017
$9.99
N/A (N/A)
958 ±837
383 ±529
15:45 (10:18)