Witchkin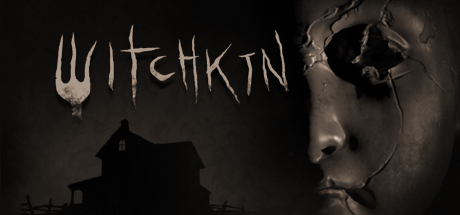 Store | Hub | SteamDB | Site
Developer: Coven Games Publisher: Coven Games
Genre: Action, Indie
Languages: English
Tags: Indie (22), Action (21), Horror (5)
Category: Single-player, Partial Controller Support
Release date: Jan 10, 2018 (previously in Early Access)
Price: $9.99
Followers: 625
Peak concurrent players yesterday: 3
YouTube stats: 212,916 views and 1,447 comments for videos uploaded last week, 3 new videos uploaded yesterday.

Steam Spy is still in beta, so expect major bugs.
Peak daily concurrent players:
CCU data courtesy of SteamDB. Used with permission.
Hourly concurrent players:
YouTube:
The views data is based on top 50 videos uploaded last week. Actual number of views might be more than the number shown.

The displayed number of videos uploaded yesterday is limited to 50, so if there were more videos uploaded, the number will still show 50.

If the game has commonly used word as its name (like "FEAR" or "Volume") its number of Youtube views might be wrong.
Games similar to this one:
#
Game
Release date

Price

Score rank
(Userscore / Metascore)

Owners

Players

Playtime (Median)

1
VirZOOM Arcade
Jun 30, 2016
Free
N/A (N/A)
56,966 ±7,564
17,326 ±4,172
01:57 (00:02)
2
Omni Link
Oct 17, 2016
$14.99
N/A (N/A)
1,962 ±1,717
1,570 ±1,536
00:34 (00:36)
3
Copy Kitty
Aug 11, 2016
$9.99
99% (98%)
3,675 ±1,921
788 ±889
02:29 (02:12)
4
Crazy Machines 3
Oct 18, 2016
$14.99
95% (96%/71%)
27,302 ±5,237
19,426 ±4,417
06:33 (02:13)
5
Heirs And Graces
Sep 2, 2016
$19.99
N/A (N/A)
1,838 ±1,358
1,838 ±1,358
03:48 (05:11)
6
Peggle Deluxe
Mar 6, 2007
$4.99
92% (95%)
352,299 ±18,806
271,968 ±16,525
14:27 (03:27)
7
Sonic & All-Stars Racing Transformed Collection
$19.99
92% (95%)
926,950 ±30,487
677,821 ±26,077
08:37 (03:44)
8
Megatect
Nov 4, 2015
$7.99
N/A (N/A)
2,888 ±1,703
1,838 ±1,358
04:24 (05:57)
9
Koi-Koi Japan [Hanafuda playing cards]
Apr 27, 2015
$9.99
86% (93%)
43,578 ±6,616
30,452 ±5,530
05:00 (03:23)
10
RollerCoaster Tycoon: Deluxe
May 21, 2014
$5.99
86% (93%)
633,455 ±25,210
477,520 ±21,892
12:40 (03:46)
11
Out of the Park Baseball 17
Mar 22, 2016
$19.99
78% (91%/92%)
151,473 ±12,334
63,004 ±7,955
85:07 (04:22)
12
Behold the Kickmen
Jul 20, 2017
$3.99
78% (91%/58%)
7,876 ±2,812
5,513 ±2,353
02:59 (01:10)
13
Car Mechanic Simulator 2015
Apr 23, 2015
$19.99
78% (91%/68%)
746,338 ±27,361
639,756 ±25,335
18:56 (07:14)
14
DiRT Rally
Dec 7, 2015
$59.99
74% (90%/86%)
910,149 ±30,210
735,575 ±27,164
18:57 (05:19)
15
Zarya-1: Mystery on the Moon
May 30, 2017
$3.99
N/A (N/A)
1,313 ±1,148
1,050 ±1,027
02:45 (03:38)
16
SkyDrift
Nov 21, 2011
$9.99
70% (89%/73%)
203,976 ±14,312
89,256 ±9,468
03:37 (00:40)
17
Isotiles - Isometric Puzzle Game
Jun 16, 2017
$1.99
N/A (N/A)
4,200 ±2,054
1,313 ±1,148
00:31 (00:50)
18
Delicious! Pretty Girls Mahjong Solitaire
Oct 14, 2016
$0.99
67% (88%)
59,067 ±7,702
45,678 ±6,773
16:24 (03:16)
19
Interkosmos
Apr 25, 2017
$4.99
67% (88%)
3,413 ±1,851
2,363 ±1,540
01:32 (01:56)
20
RollerCoaster Tycoon 3: Platinum
Mar 12, 2008
$19.99
67% (88%/81%)
913,037 ±30,258
826,669 ±28,794
15:34 (03:52)
21
BlazeRush
Oct 28, 2014
$9.99
64% (87%/66%)
91,094 ±9,565
60,904 ±7,821
08:00 (02:11)
22
Serial Cleaner
Jul 14, 2017
$14.99
61% (86%/64%)
27,827 ±5,287
7,876 ±2,812
02:00 (00:43)
23
STARDROP
Jun 1, 2017
$14.99
N/A (N/A)
2,100 ±1,452
1,050 ±1,027
01:06 (00:44)
24
MX vs. ATV Reflex
Nov 26, 2010
$4.99
51% (82%)
585,677 ±24,242
267,243 ±16,381
16:09 (01:18)
25
Job Simulator
Apr 5, 2016
$19.99
51% (82%/68%)
160,923 ±12,712
145,435 ±12,085
08:04 (02:49)
26
X-Plane 11
Mar 30, 2017
$59.99
51% (82%)
74,555 ±8,653
70,355 ±8,406
38:37 (10:45)
27
F1 2016
Aug 18, 2016
$59.99
51% (82%/86%)
310,559 ±17,658
279,844 ±16,762
44:06 (13:22)
28
Hangeki
Aug 11, 2014
$9.99
N/A (N/A)
3,150 ±1,778
2,100 ±1,452
01:30 (02:47)
29
Chris Sawyer's Locomotion
Mar 17, 2015
$5.99
46% (80%)
18,376 ±4,296
15,751 ±3,977
25:05 (05:13)
30
Draw Rider 2
Mar 16, 2017
$1.99
N/A (N/A)
2,888 ±1,703
788 ±889
00:45 (00:45)
31
Buzz Aldrin's Space Program Manager
Oct 31, 2014
$29.99
42% (78%/62%)
15,226 ±3,911
14,964 ±3,877
14:24 (06:25)
32
Selenon Rising
Apr 29, 2016
$5.99
N/A (N/A)
1,570 ±1,536
785 ±1,086
01:53 (01:52)
33
Terraform
May 8, 2015
$2.99
N/A (N/A)
7,088 ±2,668
1,575 ±1,257
01:14 (01:39)
34
Cities in Motion
Feb 22, 2011
$19.99
40% (77%/70%)
250,179 ±15,849
194,001 ±13,958
23:51 (02:47)
35
SimCity 4 Deluxe Edition
Jul 20, 2010
$19.99
37% (75%)
1,232,784 ±35,148
1,113,338 ±33,406
20:52 (03:28)
36
Hyper Box
Mar 16, 2016
$2.99
N/A (N/A)
14,701 ±3,843
1,050 ±1,027
00:32 (00:36)
37
Home Design 3D
Nov 20, 2015
$9.99
30% (71%)
53,029 ±7,298
27,039 ±5,211
07:56 (00:58)
38
Retro Football Boss
Sep 12, 2016
$11.99
N/A (N/A)
1,570 ±1,536
1,177 ±1,330
05:06 (07:31)
39
Jump/Boxer
Apr 24, 2015
$0.99
N/A (N/A)
10,238 ±3,207
3,150 ±1,778
00:40 (00:18)
40
Shadow Mist
May 10, 2017
$4.99
N/A (N/A)
1,050 ±1,027
1,050 ±1,027
00:20 (00:23)
41
Spy Bugs
Jun 26, 2015
$9.99
N/A (N/A)
7,876 ±2,812
1,050 ±1,027
00:37 (00:24)
42
Trucks & Trailers
Jun 4, 2014
$0.49
16% (60%)
295,595 ±17,227
94,769 ±9,756
00:59 (00:11)
43
Cities in Motion 2
Apr 2, 2013
$19.99
15% (59%/72%)
706,960 ±26,631
384,326 ±19,642
18:27 (01:15)
44
Project CARS - Pagani Edition
Oct 28, 2016
Free
14% (58%)
467,282 ±21,656
298,483 ±17,311
01:20 (00:17)
45
Hacker's Beat
Sep 25, 2015
$9.99
N/A (N/A)
1,838 ±1,358
1,575 ±1,257
00:25 (00:34)
46
Rozkol
May 10, 2017
$0.5
N/A (N/A)
29,927 ±5,483
23,364 ±4,844
03:30 (03:33)
47
Bliss
Dec 8, 2014
$4.99
N/A (N/A)
7,613 ±2,765
525 ±726
00:22 (00:11)
48
CO-OP : Decrypted
Aug 17, 2015
$9.99
N/A (N/A)
13,126 ±3,631
3,150 ±1,778
02:22 (01:03)
49
Usagi Yojimbo: Way of the Ronin
Jan 30, 2015
$4.99
N/A (N/A)
4,725 ±2,178
0 ±0
00:00 (00:00)
50
Endciv
Apr 21, 2016
$7.99
7% (46%)
1,575 ±1,257
1,575 ±1,257
02:16 (02:59)
51
TransOcean 2: Rivals
May 10, 2016
$24.99
5% (43%/69%)
32,027 ±5,672
30,452 ±5,530
20:06 (05:24)
52
Deliverance
Aug 31, 2015
$4.99
N/A (N/A)
2,354 ±1,881
2,354 ±1,881
00:39 (01:10)
53
Zpeciation: Tough Days (TD)
Feb 15, 2017
$0.99
N/A (N/A)
52,766 ±7,280
51,716 ±7,207
05:17 (05:27)
54
Run Away
May 8, 2017
$4.99
2% (30%)
242,829 ±15,615
228,916 ±15,161
03:45 (03:31)
55
Break the Cube
Jan 27, 2015
$0.99
N/A (N/A)
2,363 ±1,540
788 ±889
00:01 (00:01)