App

Cherry Tree High I! My! Girls!
Cherry Tree High I! My! Girls!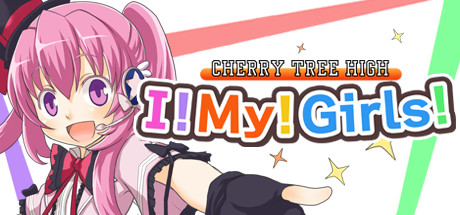 Store | Hub | SteamDB | Site
Developer: 773 Publisher: Nyu Media
Genre: Indie
Languages: English
Tags: Indie (55), Visual Novel (46), Adventure (33), Anime (28), Cute (16), Female Protagonist (7), Comedy (6)
Category: Single-player, Steam Trading Cards, Partial Controller Support
Release date: Nov 20, 2014
Price: $3.99
Score rank: 45% Userscore: 80% Old userscore: 71%
Owners: 73,706 ± 11,479
Players total: 24,258 ± 6,586 (32.91%)
Peak concurrent players yesterday: 4
Playtime total: 04:07 (average) 03:03 (median)

Steam Spy is still in beta, so expect major bugs.
Peak daily concurrent players:
CCU data courtesy of SteamDB. Used with permission.
Hourly concurrent players:
YouTube:
The views data is based on top 50 videos uploaded last week. Actual number of views might be more than the number shown.

The displayed number of videos uploaded yesterday is limited to 50, so if there were more videos uploaded, the number will still show 50.

If the game has commonly used word as its name (like "FEAR" or "Volume") its number of Youtube views might be wrong.
Games similar to this one:
#
Game
Release date

Price

Score rank
(Userscore / Metascore)

Owners

Players

Playtime (Median)

1
Windscape
Sep 1, 2016
$16.99
N/A (N/A)
3,459 ±3,029
2,075 ±2,346
01:52 (02:22)
2
Angry Arrows
Aug 12, 2015
$4.99
99% (98%)
16,794 ±5,479
4,198 ±2,740
03:20 (02:33)
3
Bullet Heaven 2
Dec 7, 2015
$11.99
97% (97%)
8,397 ±3,874
6,997 ±3,537
04:38 (03:30)
4
I and Me
May 4, 2016
$9.99
97% (97%)
5,535 ±3,832
4,151 ±3,319
02:33 (02:37)
5
Hatoful Boyfriend: Holiday Star
Dec 15, 2015
$9.99
94% (96%/54%)
52,714 ±9,708
16,794 ±5,479
02:51 (02:12)
6
Hot Dogs, Horseshoes & Hand Grenades
Apr 5, 2016
$19.99
91% (95%)
39,652 ±8,420
38,252 ±8,270
05:02 (03:27)
7
Planet Diver
Nov 30, 2015
$3.99
N/A (N/A)
13,995 ±5,002
7,930 ±3,765
01:54 (01:54)
8
Season of 12 Colors
Mar 14, 2016
$2.99
91% (95%)
17,260 ±5,555
11,196 ±4,474
02:28 (02:18)
9
Lowglow
Dec 3, 2015
$7.99
N/A (N/A)
110,559 ±14,058
74,172 ±11,515
04:21 (03:33)
10
Quarries of Scred
Apr 22, 2015
$5.99
N/A (N/A)
10,263 ±4,283
1,866 ±1,826
00:59 (01:01)
11
Slash It 2
Jan 24, 2017
$0.99
91% (95%)
17,260 ±5,555
8,397 ±3,874
02:58 (02:46)
12
Sky Rogue
Jul 30, 2015
$9.99
88% (94%)
19,126 ±5,848
18,193 ±5,703
06:26 (02:19)
13
GoNNER
Oct 12, 2016
$9.99
88% (94%/81%)
11,662 ±4,566
9,330 ±4,084
03:53 (00:57)
14
Niche - a genetics survival game
Sep 15, 2016
$18.99
88% (94%)
26,590 ±6,895
26,590 ±6,895
16:26 (07:24)
15
50 years
Aug 23, 2016
$4.99
88% (94%)
5,131 ±3,029
3,732 ±2,583
01:09 (01:15)
16
Aviary Attorney
Dec 21, 2015
$14.99
84% (93%/77%)
19,593 ±5,919
15,861 ±5,325
05:57 (28:11)
17
Pixel Star
May 22, 2015
$2.99
N/A (N/A)
30,322 ±7,363
17,727 ±5,630
02:50 (03:14)
18
Glorkian Warrior: The Trials Of Glork
Mar 24, 2015
$3.99
84% (93%)
37,786 ±8,219
27,523 ±7,015
05:22 (03:10)
19
Pavlov
Feb 27, 2017
$9.99
84% (93%)
12,595 ±4,745
11,196 ±4,474
01:46 (03:17)
20
Slavistan
Jul 29, 2016
$1.99
84% (93%)
16,327 ±5,403
13,528 ±4,918
01:08 (01:03)
21
Heroes Rise: HeroFall
Jul 11, 2014
$3.99
81% (92%)
19,593 ±5,919
12,129 ±4,657
03:51 (05:39)
22
Lumini
Sep 3, 2015
$12.99
N/A (N/A/69%)
6,918 ±4,284
3,459 ±3,029
01:49 (02:14)
23
Leo's Fortune
Sep 8, 2015
$6.99
81% (92%)
12,129 ±4,657
7,930 ±3,765
06:04 (12:30)
24
Cats are Liquid
Jul 25, 2016
$0.99
81% (92%)
9,796 ±4,185
7,930 ±3,765
02:21 (01:32)
25
The Cursed Forest
Sep 11, 2015
$10.99
81% (92%)
12,453 ±5,748
8,302 ±4,693
01:52 (01:50)
26
Ghost Town Mine Ride & Shootin' Gallery
Oct 28, 2016
$7.19
81% (92%)
6,997 ±3,537
6,064 ±3,293
01:17 (01:14)
27
Polynomial 2
May 31, 2016
$9.59
81% (92%)
6,997 ±3,537
5,598 ±3,163
01:41 (01:27)
28
Inside My Radio
May 11, 2015
$14.99
81% (92%/68%)
27,057 ±6,955
11,196 ±4,474
03:40 (04:49)
29
IMSCARED
Feb 3, 2016
$3.99
81% (92%)
12,129 ±4,657
9,796 ±4,185
02:03 (02:53)
30
The Bug Butcher
Jan 19, 2016
$7.99
77% (91%/81%)
42,451 ±8,712
30,789 ±7,419
04:10 (03:49)
31
Northgard
Feb 22, 2017
$19.99
77% (91%)
90,033 ±12,687
87,701 ±12,521
06:31 (03:55)
32
Ratz Instagib 2.0
Jul 27, 2016
$8.99
77% (91%)
70,440 ±11,222
49,448 ±9,402
03:21 (02:55)
33
That Dragon, Cancer
Jan 11, 2016
$9.99
77% (91%/78%)
33,121 ±7,695
22,392 ±6,327
01:46 (01:54)
34
Gal-X-E
May 14, 2016
$1.99
N/A (N/A)
7,464 ±3,653
5,598 ±3,163
03:50 (03:01)
35
Pushcat
Jan 12, 2015
$4.99
N/A (N/A)
14,461 ±5,085
7,464 ±3,653
02:43 (02:02)
36
Project Nimbus
Nov 5, 2014
$11.24
73% (90%)
24,724 ±6,649
21,459 ±6,194
03:01 (04:58)
37
We Know the Devil
Feb 15, 2016
$7.99
73% (90%)
10,729 ±4,380
7,464 ±3,653
01:19 (00:58)
38
Captain Forever Remix
Jun 3, 2016
$7.49
73% (90%)
25,191 ±6,711
20,526 ±6,058
09:02 (04:42)
39
Boogeyman 2
Feb 7, 2017
$7.99
N/A (N/A)
4,843 ±3,585
2,767 ±2,710
00:53 (00:49)
40
State of Anarchy
Apr 27, 2016
$1.99
66% (88%)
97,497 ±13,202
56,912 ±10,087
02:52 (02:42)
41
Champion of the Gods
Jul 17, 2015
$5.99
66% (88%)
8,863 ±3,981
7,464 ±3,653
06:09 (06:30)
42
HardCube
Jun 30, 2016
$1.99
N/A (N/A)
30,322 ±7,363
22,392 ±6,327
03:23 (03:29)
43
OPUS: The Day We Found Earth
Apr 22, 2016
$8.99
66% (88%)
11,196 ±4,474
9,330 ±4,084
04:24 (03:07)
44
Judgment: Apocalypse Survival Simulation
Apr 11, 2016
$14.99
63% (87%)
16,794 ±5,479
15,861 ±5,325
17:07 (14:19)
45
NewRetroArcade: Neon
Aug 1, 2016
$19.99
60% (86%)
5,131 ±3,029
4,665 ±2,888
00:55 (00:59)
46
Tumblestone
Jul 12, 2016
$24.99
N/A (N/A/91%)
51,781 ±9,622
9,796 ±4,185
04:17 (03:04)
47
Super Duper Party Pooper
Jun 6, 2016
$0.99
60% (86%/40%)
42,451 ±8,712
32,654 ±7,641
02:41 (03:28)
48
Octave
Oct 18, 2016
$2.99
N/A (N/A)
23,325 ±6,458
15,394 ±5,246
03:20 (03:23)
49
Polygon Attack
Dec 27, 2016
$0.99
N/A (N/A)
9,330 ±4,084
6,064 ±3,293
03:09 (02:18)
50
Mini Thief
Jun 13, 2016
$3.99
57% (85%)
11,196 ±4,474
7,464 ±3,653
02:02 (01:28)
51
Clandestinity of Elsie
Jul 8, 2015
$4.99
N/A (N/A)
28,456 ±7,133
16,327 ±5,403
03:01 (03:03)
52
Beyond Sol
Oct 13, 2015
$10.99
52% (83%/83%)
7,464 ±3,653
6,064 ±3,293
07:50 (03:59)
53
We Need to Go Deeper
Feb 8, 2017
$9.99
52% (83%)
20,059 ±5,989
19,593 ±5,919
04:31 (03:11)
54
Morphine
Oct 28, 2015
$0.92
50% (82%)
28,456 ±7,133
15,861 ±5,325
02:21 (02:07)
55
Lumo
May 24, 2016
$19.99
N/A (N/A/77%)
3,732 ±2,583
2,799 ±2,237
09:17 (09:46)
56
Party Panic
Jul 28, 2016
$16.99
48% (81%)
13,837 ±6,059
12,453 ±5,748
02:29 (01:43)
57
Shmadow
Nov 3, 2015
$1.99
48% (81%)
26,124 ±6,834
16,327 ±5,403
05:30 (03:22)
58
The Guest
Mar 10, 2016
$9.99
48% (81%/68%)
16,327 ±5,403
8,863 ±3,981
02:20 (02:16)
59
Back to Bed
Aug 6, 2014
$5.99
48% (81%/57%)
130,152 ±15,253
51,781 ±9,622
02:17 (01:20)
60
BATTLECREW Space Pirates
Jan 31, 2017
$9.99
N/A (N/A)
3,732 ±2,583
1,866 ±1,826
00:59 (01:00)
61
Can't Drive This
Sep 25, 2016
$7.99
45% (80%)
10,729 ±4,380
8,863 ±3,981
02:01 (00:34)
62
Chicku
May 5, 2016
$4.99
N/A (N/A)
4,151 ±3,319
2,767 ±2,710
01:32 (02:07)
63
Home is Where One Starts...
May 12, 2015
$2.99
41% (78%)
23,791 ±6,522
15,861 ±5,325
02:32 (05:30)
64
One More Line
Aug 28, 2015
$2.99
41% (78%)
10,729 ±4,380
8,397 ±3,874
01:41 (01:43)
65
Shift
Aug 16, 2016
$0.99
39% (77%)
15,394 ±5,246
9,330 ±4,084
02:25 (02:52)
66
Beyond Eyes
Aug 11, 2015
$14.99
39% (77%/60%)
98,896 ±13,296
29,389 ±7,249
02:06 (01:36)
67
Feed and Grow: Fish
Jan 8, 2016
$14.99
39% (77%)
41,051 ±8,567
38,719 ±8,320
13:41 (03:57)
68
Legend of Numbers
Jun 2, 2016
Free
35% (75%)
42,917 ±8,760
12,129 ±4,657
05:16 (01:38)
69
Fermi's Path
Apr 20, 2015
$8.99
N/A (N/A)
19,593 ±5,919
11,662 ±4,566
03:51 (01:59)
70
Shard Games
Jul 29, 2016
$0.99
N/A (N/A)
14,461 ±5,085
10,263 ±4,283
04:19 (03:01)
71
The Dark Legions
Jul 9, 2016
$1.99
N/A (N/A)
8,863 ±3,981
2,332 ±2,042
17:29 (08:18)
72
Big Action Mega Fight!
Jan 12, 2016
$4.99
N/A (N/A)
16,327 ±5,403
10,263 ±4,283
04:38 (03:52)
73
Life is Feudal: Forest Village
Aug 26, 2016
$24.99
32% (73%)
61,577 ±10,492
60,178 ±10,372
18:25 (10:03)
74
Shadows of Kurgansk
Dec 15, 2016
$5.99
30% (72%)
7,610 ±4,494
6,226 ±4,065
02:53 (03:44)
75
SimAirport
Mar 6, 2017
$19.99
30% (72%)
11,662 ±4,566
11,662 ±4,566
10:55 (07:18)
76
Heavy Gear Assault
Feb 10, 2017
$39.99
N/A (N/A)
15,861 ±5,325
11,196 ±4,474
04:02 (04:25)
77
Amigdala
Mar 28, 2016
$5.99
N/A (N/A)
22,858 ±6,393
15,861 ±5,325
03:40 (03:40)
78
Hard Room
Jan 21, 2016
$2.99
N/A (N/A)
136,682 ±15,631
69,041 ±11,110
02:39 (03:01)
79
Oscura: Lost Light
Feb 24, 2015
$6.99
N/A (N/A/66%)
36,853 ±8,117
16,327 ±5,403
01:59 (01:11)
80
Rencounter
Nov 4, 2016
$5.99
27% (70%)
4,665 ±2,888
3,732 ±2,583
02:35 (03:34)
81
Elements II: Hearts of Light
Apr 1, 2016
$4.99
N/A (N/A)
86,768 ±12,454
50,381 ±9,491
03:30 (03:19)
82
Cosmic Leap
Mar 17, 2016
$0.99
25% (68%)
11,196 ±4,474
6,997 ±3,537
02:50 (04:38)
83
Snooker Nation Championship
Apr 27, 2016
$4.99
25% (68%)
10,729 ±4,380
7,464 ±3,653
17:55 (03:36)
84
Yury
Dec 9, 2014
$1.99
22% (66%)
87,234 ±12,488
47,116 ±9,178
03:45 (03:26)
85
Fall of Civilization
Sep 19, 2016
$6.99
N/A (N/A)
31,722 ±7,531
16,794 ±5,479
03:27 (03:00)
86
Bunker - The Underground Game
May 21, 2015
$9.99
N/A (N/A)
26,590 ±6,895
11,196 ±4,474
05:54 (04:10)
87
Mindless Running
Feb 18, 2016
$1.99
20% (64%)
69,507 ±11,147
58,778 ±10,251
04:30 (03:29)
88
Ninja Stealth
Sep 29, 2016
$1.99
20% (64%)
19,593 ±5,919
15,394 ±5,246
05:19 (05:12)
89
The Deer God
Feb 27, 2015
$14.99
18% (63%/59%)
55,513 ±9,962
39,652 ±8,420
04:09 (05:04)
90
The Blue Flamingo
Nov 18, 2014
$4.99
18% (63%/55%)
158,608 ±16,837
70,907 ±11,259
02:27 (02:15)
91
Mouse in Lab
Feb 1, 2017
$0.99
N/A (N/A)
48,982 ±9,358
17,727 ±5,630
03:09 (03:30)
92
Torch Cave 2
Sep 28, 2016
$3.99
15% (59%)
42,917 ±8,760
31,722 ±7,531
03:35 (03:30)
93
Wrath of Anna
Sep 20, 2016
$8.99
N/A (N/A)
34,054 ±7,803
20,992 ±6,126
02:39 (02:32)
94
Starship Traveller
Mar 11, 2015
$4.99
N/A (N/A)
13,995 ±5,002
6,997 ±3,537
03:51 (02:59)
95
The Gleam: VR Escape the Room
Oct 14, 2016
$3.99
N/A (N/A)
7,930 ±3,765
5,598 ±3,163
02:02 (01:41)
96
Dinosaur Forest
Nov 3, 2016
$0.99
12% (55%)
16,327 ±5,403
8,397 ±3,874
02:00 (03:06)
97
Shroud of the Avatar: Forsaken Virtues
Nov 24, 2014
$39.99
12% (55%)
36,853 ±8,117
33,121 ±7,695
31:30 (05:25)
98
Aircraft War X
Aug 5, 2016
$2.99
11% (54%)
113,358 ±14,235
95,631 ±13,075
04:29 (03:14)
99
Perraw - FPS the Clone War
Jan 29, 2016
$0.99
11% (53%)
4,151 ±3,319
3,459 ±3,029
01:25 (02:33)
100
BoneBone
Jun 17, 2016
$1.99
N/A (N/A)
43,384 ±8,807
33,121 ±7,695
03:21 (02:56)
101
The Flock
Aug 21, 2015
$16.99
9% (51%/36%)
22,858 ±6,393
6,531 ±3,417
01:10 (00:59)
102
Vernon's Legacy
Sep 23, 2016
$11.99
N/A (N/A)
7,930 ±3,765
4,198 ±2,740
03:40 (03:37)
103
Locked-in syndrome
Jan 7, 2016
$2.99
N/A (N/A)
96,098 ±13,107
54,580 ±9,878
02:41 (03:01)
104
Sleengster
Dec 2, 2016
$1.99
N/A (N/A)
12,129 ±4,657
9,330 ±4,084
03:55 (02:43)
105
Clergy Splode
Sep 17, 2015
$0.99
8% (48%)
149,744 ±16,360
104,494 ±13,667
03:17 (03:29)
106
Blaster Shooter GunGuy!
Aug 10, 2015
$1.99
7% (47%)
115,690 ±14,381
83,036 ±12,184
03:08 (03:16)
107
AdvertCity
Jun 5, 2015
$19.99
N/A (N/A)
7,930 ±3,765
6,531 ±3,417
02:49 (02:44)
108
The Undying Plague
Apr 10, 2015
$0.99
6% (44%)
14,928 ±5,166
10,729 ±4,380
02:23 (02:44)
109
Dear RED - Extended
Apr 12, 2016
$2.99
N/A (N/A)
42,917 ±8,760
34,987 ±7,909
03:10 (03:22)
110
Gunnheim
Oct 16, 2015
$9.99
5% (43%)
42,917 ±8,760
23,325 ±6,458
02:34 (02:20)
111
Call Of The Mighty Warriors
Jun 2, 2016
$0.99
N/A (N/A)
15,861 ±5,325
12,129 ±4,657
06:04 (04:15)
112
Doodle Kingdom
Jun 9, 2016
$1.99
N/A (N/A)
6,997 ±3,537
3,732 ±2,583
04:33 (01:55)
113
Days Under Custody
Nov 23, 2015
$4.99
N/A (N/A)
19,593 ±5,919
9,796 ±4,185
04:18 (04:23)
114
Moonstone Tavern
May 13, 2016
$7.99
N/A (N/A)
21,459 ±6,194
13,995 ±5,002
02:24 (01:39)
115
Cube Land Arena
Mar 29, 2016
$1.99
N/A (N/A)
14,928 ±5,166
12,595 ±4,745
06:17 (06:49)
116
Bell Ringer
Mar 18, 2016
$6.99
N/A (N/A)
137,149 ±15,657
82,569 ±12,149
03:42 (03:53)
117
Stranded
May 20, 2014
$4.99
2% (30%)
25,191 ±6,711
15,861 ±5,325
01:42 (00:55)
118
Hero Quest: Tower Conflict
Apr 13, 2016
$0.99
1% (28%)
61,577 ±10,492
40,585 ±8,518
03:00 (03:18)