Grid Masters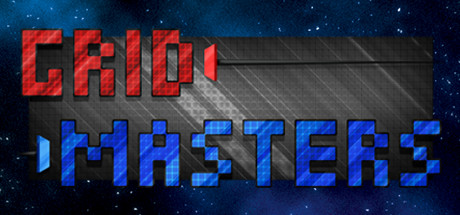 Store | Hub | SteamDB | Site
Developer: Angry Hangar Games, LLC Publisher: Angry Hangar Games, LLC
Genre: Action, Indie, Early Access
Languages: English
Tags: Early Access (25), Action (22), Indie (22)
Category: Single-player, Multi-player, Shared/Split Screen, Full controller support
Release date: May 31, 2016
Price: $6.99
Owners: 10,571 ± 3,229
Followers: 78
YouTube stats: 54 views and 1 comments for videos uploaded last week, 1 new videos uploaded yesterday.

Steam Spy is still in beta, so expect major bugs.
Peak daily concurrent players:
CCU data courtesy of SteamDB. Used with permission.
Hourly concurrent players:
YouTube:
The views data is based on top 50 videos uploaded last week. Actual number of views might be more than the number shown.

The displayed number of videos uploaded yesterday is limited to 50, so if there were more videos uploaded, the number will still show 50.

If the game has commonly used word as its name (like "FEAR" or "Volume") its number of Youtube views might be wrong.
Games similar to this one:
#
Game
Release date

Price

Score rank
(Userscore / Metascore)

Owners

Players

Playtime (Median)

1
Dead End Junction
Sep 23, 2016
$8.99
N/A (N/A)
1,547 ±1,235
1,031 ±1,008
02:25 (03:12)
2
Keep Watching VR
Nov 14, 2016
$2.99
N/A (N/A)
1,031 ±1,008
258 ±504
01:16 (00:25)
3
Led It Rain
Jun 10, 2016
$4.99
N/A (N/A)
9,540 ±3,067
258 ±504
00:26 (00:08)
4
VR Regatta - The Sailing Game
May 31, 2016
$14.99
N/A (N/A)
39,191 ±6,218
7,477 ±2,716
00:39 (00:09)
5
Perfect Universe - Play with Gravity
Feb 26, 2016
$9.99
N/A (N/A)
32,487 ±5,661
5,157 ±2,255
00:10 (00:09)
6
Zasa - An AI Story
Apr 11, 2016
$0.99
N/A (N/A)
20,111 ±4,454
4,641 ±2,139
00:20 (00:20)
7
Freddi Fish and Luther's Maze Madness
Apr 17, 2014
$4.99
N/A (N/A)
35,066 ±5,881
5,672 ±2,365
03:14 (00:10)
8
Fish Fillets 2
Nov 5, 2010
$4.99
N/A (N/A)
178,939 ±13,284
15,728 ±3,939
00:59 (00:14)
9
Portal of Evil: Stolen Runes Collector's Edition
May 26, 2015
$6.99
N/A (N/A)
55,951 ±7,429
26,299 ±5,093
04:03 (03:01)
10
RFLEX
Aug 26, 2015
$3.99
78% (91%)
22,174 ±4,677
4,899 ±2,198
01:04 (00:51)
11
DvDrum, Ultimate Drum Simulator!
Feb 9, 2017
$19.99
N/A (N/A)
6,188 ±2,470
1,031 ±1,008
02:04 (02:45)
12
Cosmic DJ
Oct 30, 2014
$2.99
70% (89%)
79,156 ±8,836
39,965 ±6,279
00:55 (00:30)
13
Moorhuhn (Crazy Chicken)
Feb 5, 2015
$1.99
70% (89%)
31,714 ±5,593
12,376 ±3,494
00:15 (00:08)
14
Cubotrox
Nov 11, 2016
$5.99
N/A (N/A)
11,603 ±3,383
1,031 ±1,008
04:54 (04:36)
15
YOU DON'T KNOW JACK Vol. 4 The Ride
Nov 5, 2013
$2.99
N/A (N/A)
70,647 ±8,348
10,056 ±3,149
01:25 (00:36)
16
QbQbQb
Oct 29, 2014
$4.99
N/A (N/A)
24,494 ±4,915
6,446 ±2,521
00:41 (00:16)
17
Worlds Adrift Island Creator
Apr 28, 2016
Free
64% (87%)
200,081 ±14,047
93,595 ±9,608
01:15 (00:22)
18
YOU DON'T KNOW JACK TELEVISION
Nov 5, 2013
$2.99
N/A (N/A)
67,811 ±8,179
9,024 ±2,983
00:53 (00:17)
19
YOU DON'T KNOW JACK Vol. 3
Nov 5, 2013
$2.99
N/A (N/A)
70,905 ±8,363
8,509 ±2,897
01:40 (00:39)
20
Critical Mass
Jun 20, 2011
$1.99
56% (84%/81%)
136,911 ±11,621
63,686 ±7,926
00:58 (00:16)
21
Nighttime Terror VR: Dessert Defender
Apr 4, 2016
$4.99
N/A (N/A)
3,868 ±1,953
1,289 ±1,127
00:15 (00:23)
22
BRAINPIPE: A Plunge to Unhumanity
Jul 6, 2009
Free
51% (82%)
77,093 ±8,720
18,564 ±4,279
00:35 (00:11)
23
Domestic Dog
Apr 10, 2015
$2.99
49% (81%)
33,519 ±5,750
29,136 ±5,361
02:03 (01:21)
24
Freddi Fish and Luther's Water Worries
May 1, 2014
$4.99
N/A (N/A)
28,620 ±5,313
5,415 ±2,311
00:23 (00:10)
25
Spelunx and the Caves of Mr. Seudo
$5.99
N/A (N/A)
61,107 ±7,764
14,181 ±3,740
01:10 (00:11)
26
Formicide
Jun 12, 2017
Free
46% (80%)
133,817 ±11,488
98,494 ±9,857
00:44 (00:14)
27
Cosmic Osmo and the Worlds Beyond the Mackerel
$5.99
N/A (N/A)
61,107 ±7,764
16,502 ±4,034
00:34 (00:08)
28
Vector 36
Jan 25, 2017
$24.99
44% (79%)
5,930 ±2,418
4,383 ±2,079
01:18 (01:10)
29
YOU DON'T KNOW JACK Vol. 1 XL
Nov 5, 2013
$2.99
42% (78%)
73,483 ±8,514
28,878 ±5,337
00:50 (00:22)
30
YOU DON'T KNOW JACK Vol. 2
Nov 5, 2013
$2.99
N/A (N/A)
68,585 ±8,225
6,446 ±2,521
00:46 (00:27)
31
Rogue Operatives Hide and Seek
Sep 30, 2016
Free
40% (77%)
19,853 ±4,425
12,892 ±3,566
02:38 (01:12)
32
Flock!
Apr 7, 2009
$4.99
38% (76%/65%)
37,386 ±6,073
22,690 ±4,731
01:40 (00:22)
33
YOU DON'T KNOW JACK HEADRUSH
Nov 5, 2013
$2.99
N/A (N/A)
67,553 ±8,163
8,766 ±2,940
02:30 (00:28)
34
Fractal: Make Blooms Not War
Nov 29, 2011
$6.99
N/A (N/A)
204,980 ±14,218
69,100 ±8,256
01:14 (00:17)
35
Funfair
Aug 20, 2016
Free
N/A (N/A)
27,589 ±5,217
8,509 ±2,897
00:20 (00:10)
36
Ziro
May 28, 2010
$4.99
N/A (N/A)
7,219 ±2,668
2,836 ±1,672
01:20 (00:52)
37
Tidalis
Jul 16, 2010
$4.99
31% (72%/75%)
173,524 ±13,082
47,442 ±6,841
01:59 (00:19)
38
ARMA: Gold Edition
Jul 13, 2011
$9.99
31% (72%)
538,621 ±23,040
99,009 ±9,882
07:18 (00:31)
39
Marooners
Sep 15, 2016
$12.99
30% (71%/70%)
115,769 ±10,686
37,128 ±6,052
02:52 (02:06)
40
Lucidity
Oct 7, 2009
$5.99
N/A (N/A/59%)
27,073 ±5,168
14,955 ±3,841
01:10 (00:19)
41
X: Tension
Oct 8, 2010
$4.99
N/A (N/A)
215,809 ±14,588
34,034 ±5,794
02:04 (00:09)
42
Pajama Sam's Lost & Found
Jun 6, 2014
$4.99
N/A (N/A)
34,550 ±5,838
5,672 ±2,365
00:16 (00:09)
43
YOU DON'T KNOW JACK MOVIES
Nov 5, 2013
$2.99
N/A (N/A)
68,585 ±8,225
13,665 ±3,671
00:47 (00:22)
44
Unending Galaxy
Feb 19, 2016
$9.99
27% (69%)
7,735 ±2,762
6,446 ±2,521
06:52 (04:18)
45
Chicken Shoot Gold
Nov 1, 2003
$6.99
15% (59%)
117,058 ±10,745
45,637 ±6,710
03:18 (04:24)
46
Worms Blast
Oct 19, 2011
$7.99
14% (58%/73%)
418,469 ±20,311
51,309 ±7,114
00:39 (00:07)
47
FLASHOUT 2
Jun 6, 2014
$4.99
14% (58%)
29,909 ±5,432
13,150 ±3,601
00:57 (00:17)
48
Carp Fishing Simulator
Apr 28, 2015
$12.99
13% (57%)
12,892 ±3,566
5,930 ±2,418
05:41 (01:55)
49
RoboSports VR
Nov 7, 2016
Free
N/A (N/A)
12,892 ±3,566
4,641 ±2,139
00:15 (00:06)
50
Russian VR Coasters
Jul 27, 2016
$4.99
N/A (N/A)
3,352 ±1,818
2,836 ±1,672
05:00 (00:43)
51
Book Of Merlin
Jul 22, 2016
$2.99
N/A (N/A)
1,158 ±1,308
1,158 ±1,308
00:19 (00:25)
52
Air Guardians
Jan 28, 2015
$2.99
10% (52%)
46,153 ±6,747
5,930 ±2,418
00:20 (00:14)
53
Shred! Downhill Mountain Biking
Jul 8, 2015
$5.99
10% (52%)
10,056 ±3,149
5,157 ±2,255
02:57 (03:12)
54
Gumboy - Crazy Adventures
Dec 19, 2006
$4.99
9% (51%/69%)
66,522 ±8,100
17,791 ±4,189
00:56 (00:13)
55
Perfection.
Aug 28, 2013
$2.99
N/A (N/A)
21,143 ±4,567
8,509 ±2,897
00:16 (00:09)
56
Trench Run
Apr 7, 2016
$7.99
N/A (N/A)
18,049 ±4,219
1,805 ±1,334
01:46 (03:34)
57
MadOut
Jun 5, 2015
$9.99
N/A (N/A)
1,547 ±1,235
774 ±873
00:44 (00:42)
58
Turba
Jul 2010
$4.99
4% (39%/76%)
64,975 ±8,006
30,425 ±5,478
01:13 (00:20)
59
3SwitcheD
Mar 29, 2012
$9.99
3% (36%)
67,811 ±8,179
13,665 ±3,671
02:24 (00:17)
60
Blaster Simulator
Apr 28, 2016
$4.99
N/A (N/A)
11,087 ±3,307
2,063 ±1,426
01:11 (02:36)
61
Adam and Eve: The Game - Chapter 1
Feb 26, 2016
$3.99
N/A (N/A)
49,505 ±6,988
1,289 ±1,127
00:07 (00:07)