Guardians of Ember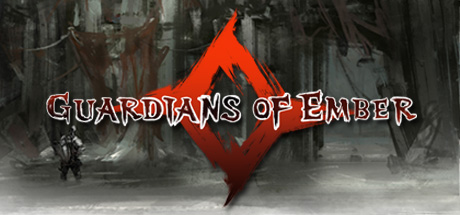 Store | Hub | SteamDB | Site
Developer: Runewaker Publisher: Insel Games Ltd.
Genre: Massively Multiplayer, RPG
Languages: English, German, Spanish
Tags: RPG (42), Hack and Slash (39), Massively Multiplayer (37), MMORPG (21), Action RPG (19), Action (12), Isometric (9), Loot (8)
Category: Online Multi-Player, MMO, Online Co-op, Steam Achievements, Steam Trading Cards, In-App Purchases, Stats
Release date: Sep 20, 2017 (previously in Early Access)
Price: $9.99
Score rank: 16% Userscore: 60% Old userscore: 59%
Followers: 16,717
Peak concurrent players yesterday: 50
YouTube stats: 68 views and 3 comments for videos uploaded last week, 0 new videos uploaded yesterday.

Steam Spy is still in beta, so expect major bugs.
Peak daily concurrent players:
CCU data courtesy of SteamDB. Used with permission.
Hourly concurrent players:
YouTube:
The views data is based on top 50 videos uploaded last week. Actual number of views might be more than the number shown.

The displayed number of videos uploaded yesterday is limited to 50, so if there were more videos uploaded, the number will still show 50.

If the game has commonly used word as its name (like "FEAR" or "Volume") its number of Youtube views might be wrong.
Games similar to this one:
#
Game
Release date

Price

Score rank
(Userscore / Metascore)

Owners

Players

Playtime (Median)

1
Airships: Conquer the Skies
Feb 25, 2015
$14.99
95% (96%)
40,348 ±6,106
39,381 ±6,033
14:35 (06:07)
2
Tadpole Treble
Sep 2, 2016
$4.99
92% (95%/90%)
11,839 ±3,307
7,973 ±2,714
02:54 (03:02)
3
Phantom Brave PC / PC
Jul 25, 2016
$6.74
92% (95%)
28,751 ±5,154
17,879 ±4,065
12:46 (05:02)
4
The Lion's Song: Episode 1 - Silence
Jul 7, 2016
Free
89% (94%/78%)
155,835 ±11,999
64,991 ±7,750
01:05 (00:32)
5
Quadrilateral Cowboy
Jul 25, 2016
$17.99
74% (90%/81%)
28,992 ±5,176
23,919 ±4,701
03:21 (02:31)
6
Cosmic Star Heroine
Apr 11, 2017
$7.49
74% (90%/77%)
19,328 ±4,226
14,013 ±3,598
07:25 (03:51)
7
TRI: Of Friendship and Madness
Oct 9, 2014
$3.74
71% (89%/74%)
28,751 ±5,154
17,395 ±4,009
03:59 (01:47)
8
PARTICLE MACE
Jan 22, 2015
$0.49
68% (88%)
246,194 ±15,081
146,412 ±11,631
03:01 (02:27)
9
Planet Alcatraz
Apr 16, 2014
$0.99
62% (86%)
42,764 ±6,286
27,060 ±5,000
07:37 (04:20)
10
Rain World
Mar 28, 2017
$9.99
62% (86%/66%)
74,414 ±8,292
43,730 ±6,357
08:17 (01:15)
11
Conception II: Children of the Seven Stars
Aug 15, 2016
$19.99
59% (85%)
23,436 ±4,654
17,637 ±4,037
18:13 (07:45)
12
ROCKETSROCKETSROCKETS
May 1, 2015
$6.99
59% (85%)
180,237 ±12,904
67,891 ±7,921
03:06 (00:31)
13
Conan the mighty pig
Jul 7, 2016
$0.49
59% (85%)
68,857 ±7,977
60,643 ±7,486
03:43 (03:31)
14
Basement
Apr 30, 2015
$9.99
51% (82%)
64,750 ±7,735
63,300 ±7,648
07:12 (03:21)
15
Cortex Command
Sep 28, 2012
$2.99
51% (82%/44%)
1,645,323 ±38,933
688,088 ±25,201
04:53 (02:03)
16
World's Dawn
Jan 25, 2016
$4.99
49% (81%)
28,026 ±5,089
21,744 ±4,483
07:26 (02:20)
17
The Age of Decadence
Oct 14, 2015
$7.99
49% (81%/81%)
98,816 ±9,556
77,796 ±8,479
15:57 (04:28)
18
Heliborne
Oct 12, 2017
$15.99
45% (79%/71%)
55,327 ±7,150
52,186 ±6,944
10:13 (03:18)
19
The Adventures of Tree
Mar 1, 2016
$2.99
N/A (N/A)
90,360 ±9,138
64,991 ±7,750
06:11 (06:00)
20
Dungeon Rats
Nov 4, 2016
$4.49
45% (79%)
21,261 ±4,432
10,631 ±3,134
15:16 (01:39)
21
Super Motherload
Apr 4, 2014
$7.49
41% (77%)
82,387 ±8,725
56,535 ±7,228
07:26 (03:14)
22
Animallica
Jul 5, 2017
$9.99
37% (75%)
7,490 ±2,631
5,557 ±2,266
08:10 (02:54)
23
Homebrew - Patent Unknown
Nov 14, 2014
$9.99
37% (75%)
47,596 ±6,632
40,589 ±6,124
17:36 (01:22)
24
Stealth Inc 2: A Game of Clones
Apr 30, 2015
$14.99
35% (74%)
509,784 ±21,696
264,556 ±15,633
03:26 (02:29)
25
Overgrowth
Oct 16, 2017
$17.99
35% (74%)
244,020 ±15,014
138,439 ±11,310
08:18 (03:22)
26
Worlds Adrift
May 24, 2017
$34.99
30% (71%)
41,797 ±6,215
41,073 ±6,161
26:53 (16:48)
27
Killing Room
Oct 20, 2016
$7.99
30% (71%)
43,730 ±6,357
41,314 ±6,179
03:57 (01:52)
28
CAT Interstellar
Oct 6, 2017
$3.99
28% (70%)
57,260 ±7,274
38,173 ±5,939
02:33 (02:18)
29
Sneak Thief
Aug 5, 2016
$4.99
27% (69%)
23,919 ±4,701
21,020 ±4,407
03:43 (02:00)
30
Super LOH
Dec 7, 2016
$0.49
27% (69%)
185,793 ±13,102
165,982 ±12,384
03:40 (03:31)
31
Tiny Bridge: Ratventure
May 8, 2015
$0.49
23% (66%)
266,489 ±15,690
193,283 ±13,363
03:42 (02:42)
32
HELLION
Feb 24, 2017
$18.74
23% (66%)
40,589 ±6,124
39,381 ±6,033
15:29 (07:23)
33
CaesarIA
Jan 20, 2015
Free
19% (63%)
311,186 ±16,954
186,760 ±13,136
01:26 (00:16)
34
gravilon
Mar 30, 2015
$1.99
15% (59%)
339,695 ±17,713
239,913 ±14,887
10:47 (03:04)
35
Folk Tale
N/A
14% (58%)
97,608 ±9,497
92,776 ±9,259
05:28 (02:50)
36
Rolling Sun
Jun 3, 2015
$0.49
9% (51%)
174,196 ±12,686
121,285 ±10,586
19:48 (03:12)
37
24 HOURS
Sep 13, 2016
$0.5
4% (40%)
171,780 ±12,598
147,620 ±11,679
23:17 (03:40)